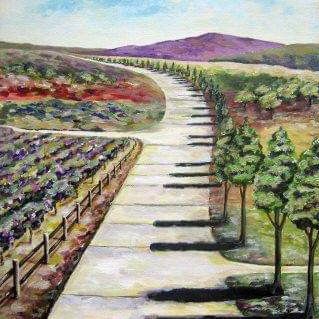 Hello, Fan/Friendz!
Long time, no hear from me, but it's TIME! It's been a long two years with Covid and I hope that you and yours came through it okay and are doing well. Having that "forced" time off gave me, like many of you, a lot of time for reflection and contemplation. I'm not sure how many of you know, but I've been steadily performing for over 60 years and I'm ready to make a change. I've decided to retire from performing in bar and restaurant venues, private parties and events. I want more flexibility for travel and time for other events with my husband, Tom. We're not getting any younger and there's a lot of life out there to experience and enjoy! I am fortunate to occasionally perform during daytime hours for local retirement and memory care communities. Those performances keep my chops up as a vocalist and piano player and I find it very rewarding and satisfying to see the people enjoy the music.
In fact, I do have a gig on Friday, June 10th at the Redmond Senior Center that I  want to invite you to. I call it Dine & Dance! The RSC is a lovely facility that includes a spacious dining room with a large, adjacent dance floor. They offer lunch for only $5.00 from 12:00 to 12:30. They do post a weekly menu on their website. Whether or not you wish to dine there, I will be playing dancing music from 12:45 - 2:00, so come on down!  325 NW Dogwood Ave., Redmond, OR  541-548-3625 redmondseniors.org
So, that's my story in this amazing journey of music and me. I hope you will all understand. I can't thank you enough for all your years of support and appreciation. However, please know that I feel, and will always feel, extremely grateful and blessed to have had you there for me and with me.
Tell the Ones You Love You Do.
I love you,
Lindy Lou
P.S. I am still offering my CD's for pennies, so visit my website for the details! www.lindygravelle.com